As I have been rowing Gwragedd Annwn, I have found that one of her flaws (if she really has any) with the spread of her oars is that she needs an 18′ wide channel to row in.  I have taken her into narrower channels, usually by paddling her with an oar.  Not very efficient. I have decided to give her a sculling notch for the next narrow channel or if for some reason I am reduced to only having one oar, or break all of my oarlocks.
The first step is to determine where to place the notch.  I have seen very experienced scullers scull without a notch, just resting the oar on the transom.  I am not that good.  I will scull with my right hand, facing forward, so my notch will be offset to Starboard.
I stood in Gwragedd Annwn and using duct tape, found a comfortable place for the oar.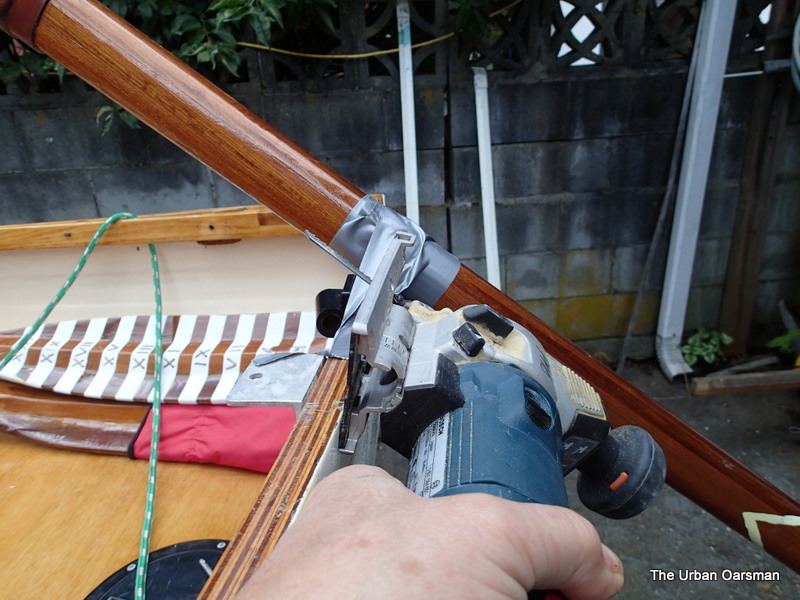 I set my jigsaw to the oar angle.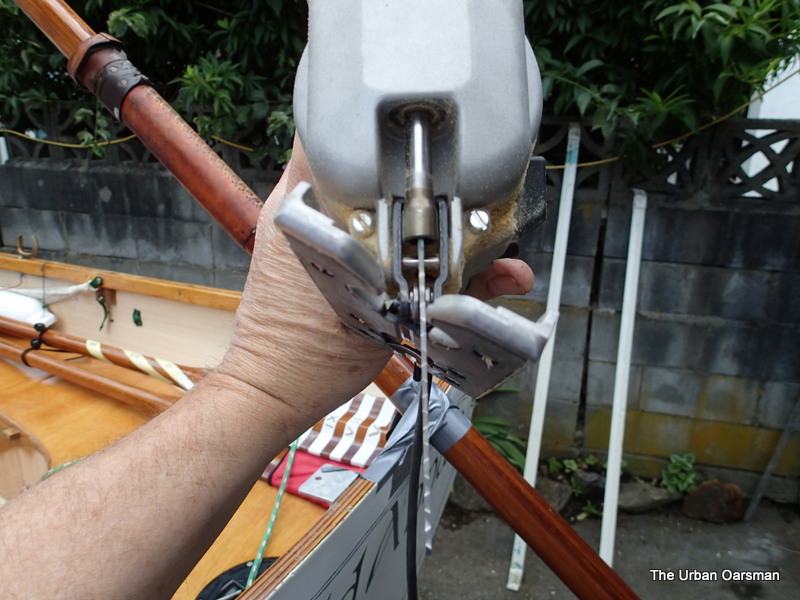 Looks about right….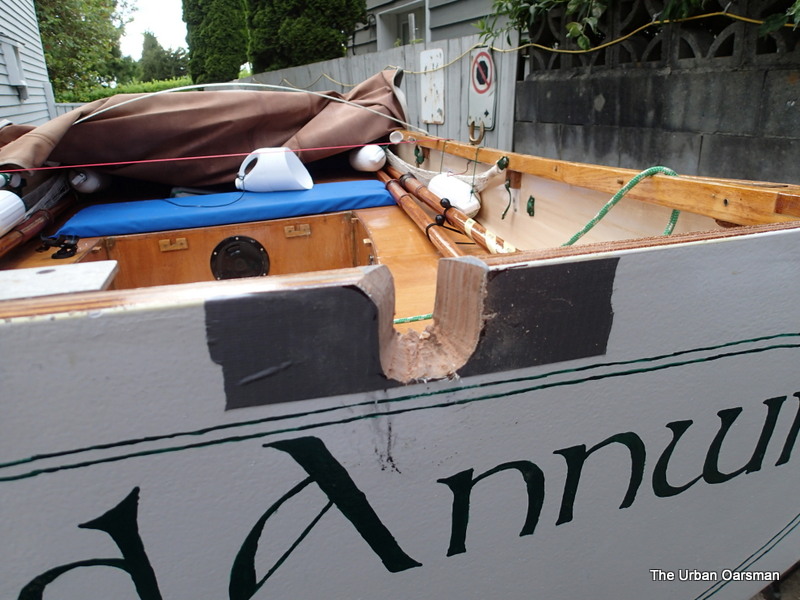 I used duct tape to keep the splintering down.
View from the inside:
Now it is just a matter of shaping the notch to fit the oar at the sculling angle…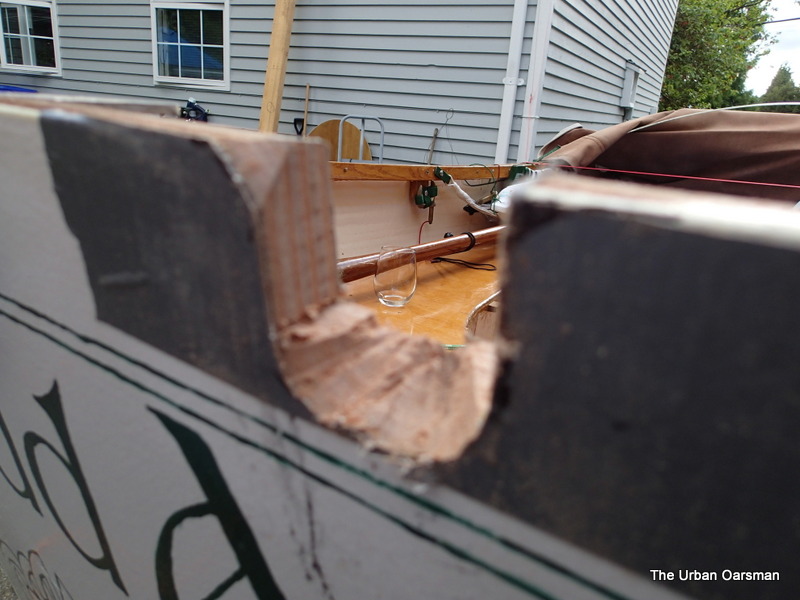 The wine glass is the shape I am aiming for.
After shaping and sanding.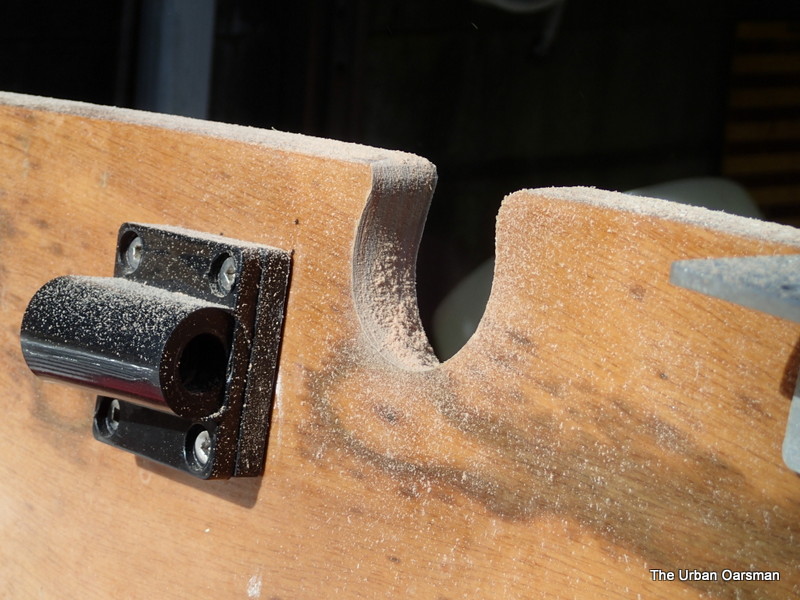 The notch has to be big enough to allow for a large range of motion and for the leather liner.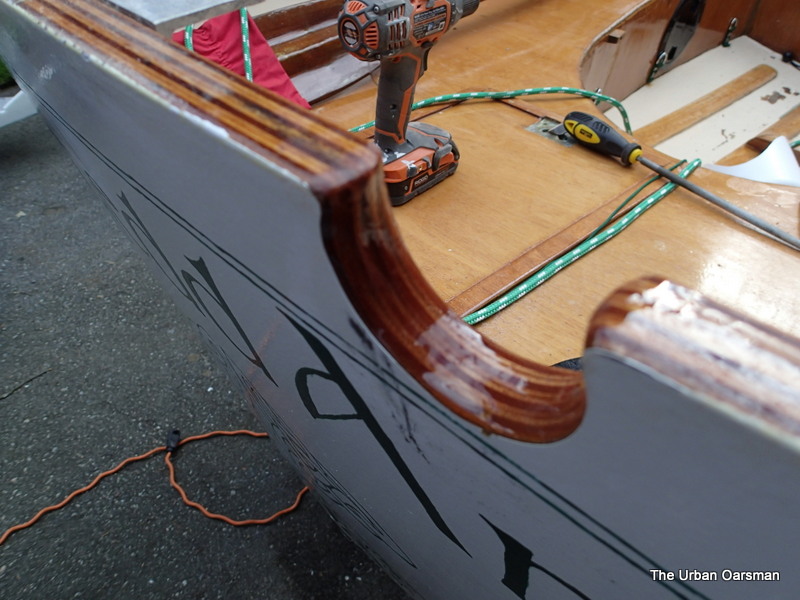 The next step is to varnish the notch.  I put on eight coats.
The finished Sculling Notch Outside view: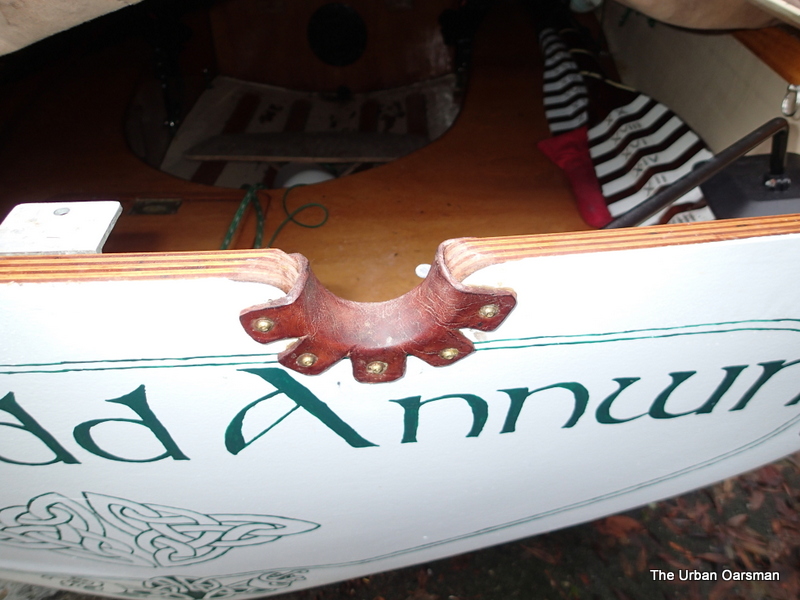 Inside view: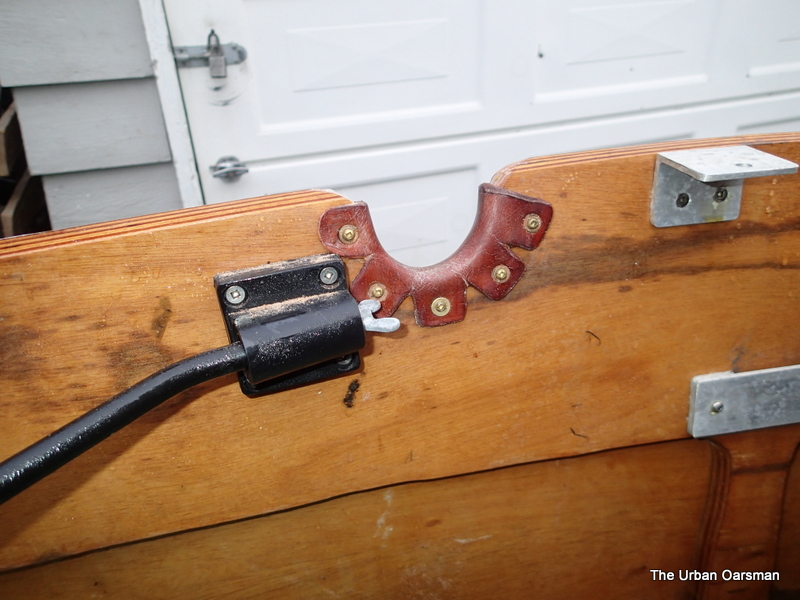 To date, the notch has performed well.  I did make the notch a little larger after some trial runs.  The more skilled I get, the better the notch works.  This opens up even more waters for Gwragedd Annwn to explore!
Happy Sculling,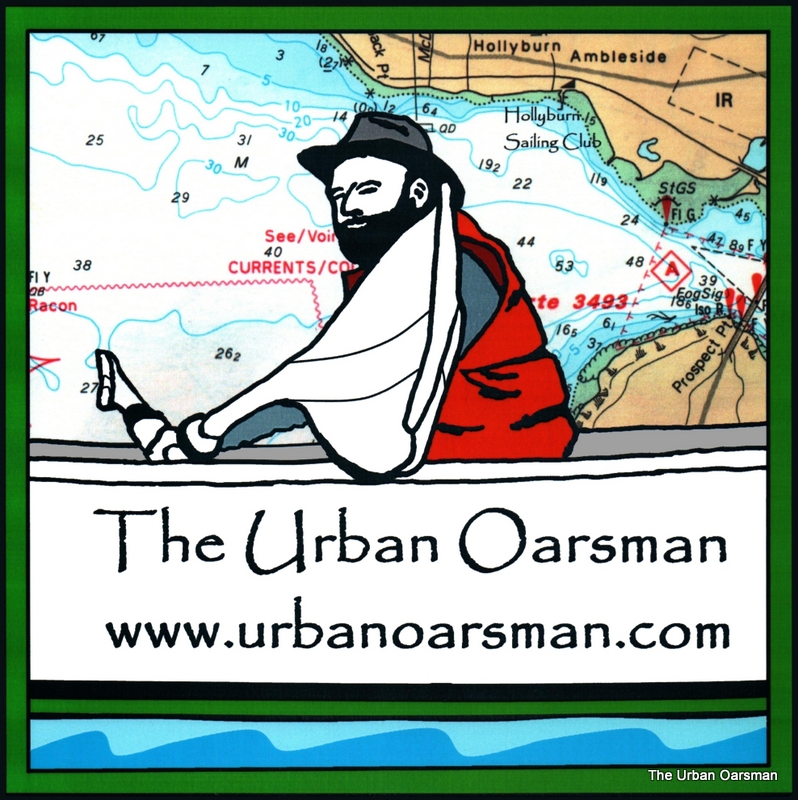 Mike