"Redwing"
Owners name: Mike Bretner

Designers name:  Jack Holt and Barry Bucknell (1962).  Mirror 11

Builders name:  Joy Moulds

Year built:  1967

Method of construction/history: Stitch and glue plywood .
I purchased "Redwing" from Joy Moulds in 1980. Joy and her (late) husband built her in 1967. Joy was retiring to the Okanagan and did not want to take "Redwing" with her. "Redwing" and I have sailed the San Juan & Gulf Islands, Lake Louise, The Fraser River, Maligne Lake, Many Interior Lakes, and all over the Lower Mainland & Howe Sound.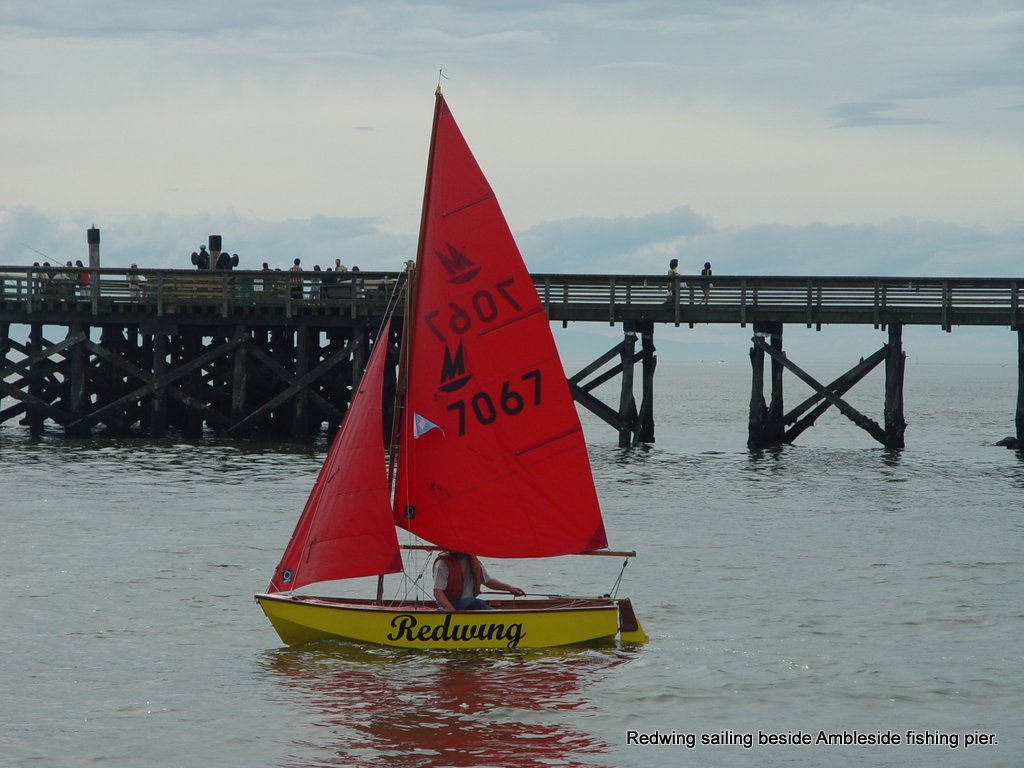 "Redwing" has been sailing for 51 years, (for 15 years out of Hollyburn Sailing Club) and has many more years of sailing adventures ahead of her.
New Years day, 2009.