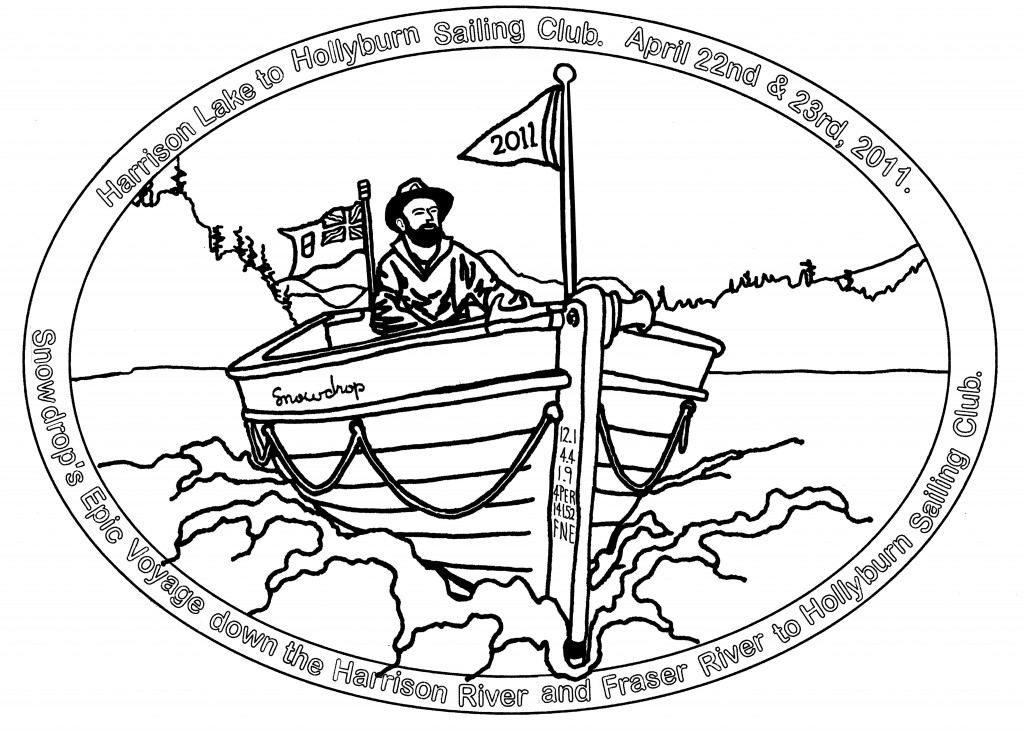 Before Gwragedd Annwn I took Snowdrop, my 12′ clinker lifeboat down the Harrison and Fraser Rivers, from Harrison Lake to the Hollyburn Sailing Club.
Before Rowing: Snowdrop's Epic Voyage From Harrison Lake, Down the Harrison and Fraser Rivers to Hollyburn Sailing Club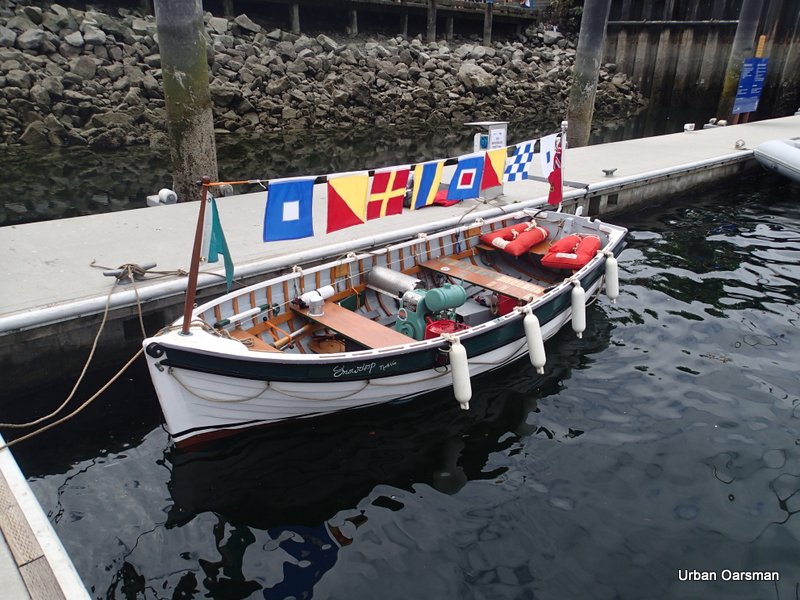 Snowdrop's Voyage:
I had hoped to launch Snowdrop into the Fraser at Hope, but, the river level was so low that the boat launch was not usable.  Fortunately, the Boat launch at Harrison lake was useable even with the low water levels.
The voyage took two days.  I left the dock at Harrison lake at 10:45am. and arrived at Hollyburn Sailing Club the following day at 3:45pm.
Because of the good early spring weather, there were no campsites at Derby Reach park, so, I slept on the dock at Hatzic. I awoke to a frosty morning.
The fastest boat speed I had was in two locations, at 15 km/hr, once where the Fraser goes by Harrison Knob and again in the Fraser's North Arm near Coward's Cove, when both the tide and current were going out.  Here is the link:
Mike